Monet and Morning Tea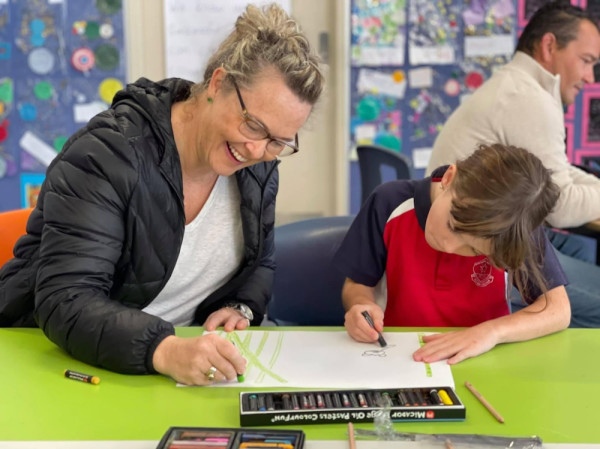 St Mary's has been very pleased to host our inaugural 'Monet and Morning Tea Art Show and Workshop'!
The art celebration has been designed to celebrate creativity within our school – and parents, family members, the parish community and parishioners were invited to join our beautiful students at school for the occasion.
The school hall and visual arts room were decked out with an exhibition of a variety of our students' artworks from Kindergarten to Year 6.
During the morning, our parents, parishioners and members of the Parish Missionary Team joined forces with our students to use the many forms of art media on offer to produce magnificent artworks together.
A beautiful morning tea was then shared together, followed by the whole school participating in a liturgy celebrating creativity. A wonderful day for our students, families, and broader school and parish communities!
Monet and Morning Tea Photo Gallery