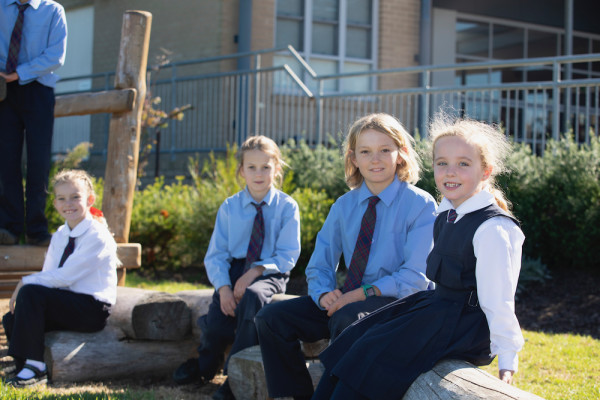 Student leadership opportunities are very important to the culture of St Mary Star of the Sea Catholic Primary School. We value each and every voice, and believe that every student has the ability to be the best leader they can be.

Year 6 Leaders
Our Year 6 students provide an excellent standard of leadership. We have two school captains and two vice captains from Year 6, selected as student leaders to represent St Mary's Star of the Sea both in school and at events outside of school.
The school captains demonstrate leadership in their participation in events such as Milton ANZAC Day services, Mission Week launches, opening school Masses, weekly assemblies and other school and parish events. They also demonstrate great hospitality to visitors who come to our school for such events.
Our Year 6 Sports Captains encourage good sportsmanship and demonstrate leadership during our swimming, athletics and cross country carnivals.

Year 5 Leadership Passports
In a Catholic school, the role of a student leader is one of helping others and showing the right path to students by words, attitudes and actions. In the spirit of Christian leadership, we encourage Year 5 students to work steadily towards achieving a 'Leadership Passport' before nominating themselves for student leadership in Year 6. Students will have many opportunities to fulfill the requirements of the passport.

Mini Vinnies
We have an enthusiastic and active Mini Vinnies team at St Mary's Star of the Sea who advocate for those less fortunate in our community, both locally and globally, by putting their values into action. The team is made up of students from Years 4 – 6 who meet regularly to learn about social justice issues, develop leadership skills and engage with the wider St Vincent de Paul Society.
For more information about Mini Vinnies visit www.vinnies.org.au