Growing Hope at St Mary's with 'Regrow Conjola'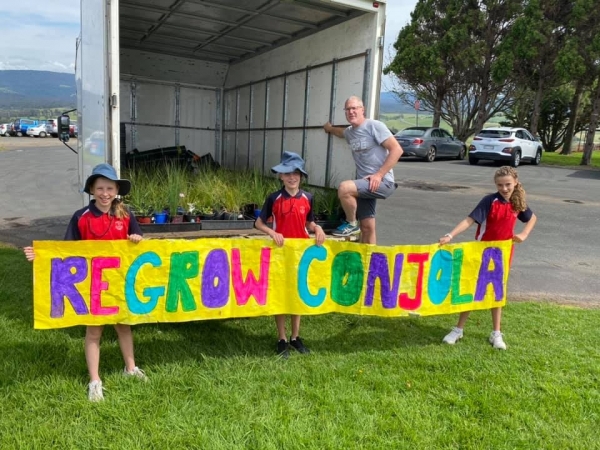 St Mary's Star of the Sea Milton students have been "happy and honoured" to take part in the Convoy of Hope's 'Regrow Conjola' program – helping those who lost everything in last summer's devastating bushfires.
The Regrow response is a school children's planting project that was launched to respond to the devastation of the 2020 bushfires in Australia.
The project has seen a total of 34,000 tubestock cared for, nurtured and planted into pots and delivered to bushfire affected residents in New South Wales, Australia — including by students at St Mary's.
Since August of this year, a number of plants have been looked after by our Year 5 class and our school's environmental group, led by Mr Brent Harding.
Students have also been involved in other initiatives to regrow after the fires, including the installation of water tanks and re-establishing trees and gardens lost in the bushfires. See more about how our school cares for the environment.
Our school community has been pleased to be involved in supporting the Milton/Ulladulla community to rebuild after such a horrific summer.
---
Original story 'Growing Hope at Milton' published on Catholic Education Diocese of Wollongong (CEDoW) website.
'Regrow Conjola' Photo Gallery